By admin on Mar 16, 2011 with Comments 12
SmartDate® is a free dating app for the iPhone that is going to make some real changes to the way that people think about dating altogether.  You know how on Skype or any other messaging system there's a setting to let people know that you are available or not?  Well, SmartDate® has taken that idea and applied it to dating and about ten steps further.  Not only will other smart daters know that you are available, but you can also let them know where you are.  So, if another single smart dater turns on their proximity dating feature, then they will see you and vice versa.  You can then check out their profile, message, send charms or winks and if you want, you can meet up at a local hang out.
This is a great feature that has never been done in this way before.  So if you are single and looking for love, SmartDate® will give you an opportunity that has never been available before.  If you are someone that is shy, you can disable that feature and go anonymous.  It's nice to be able to see all of the single people in your area from a satellite view though.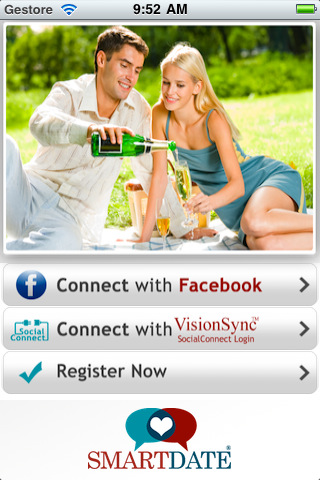 SmartDate® also connects to the Best Dating App of 2011, Social Connect.  So, you don't only have a pool of daters from SmartDate®, but you also have all of millions of daters from Social Connect also.  As a bonus, you can also connect through Facebook.  This app is amazing and on top of that it is free.  If you want to check it out for yourself, then head over to the iPhone app store or check out the SmartDate® website at http://smartdate.net.  There's a real advantage to loading this on your iPhone before your friends, you can tell them to download it and may be the one responsible for them find the love of their life.  That entitles you to a friend for life!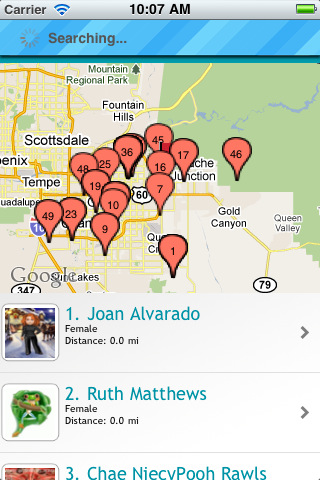 Features:
Clean, easy to use interface
Integrates with Facebook and Social Connect
Smart Proximity Location
Satellite View of all Local Daters
Winks, Charms and Coin System
Rate People
Free iPhone App
Easy to Use Communication System
Rating:
Awesome app that we are giving a 10/10.  The developers of SmartDate® put a lot of work into this app and it does not disappoint.  Singles or people that like really cool apps that have their own unique features, then check out SmartDate® for the iPhone.  You can also check out Social Connect, the dating app for Facebook and see how the two service connect flawlessly.  Very impressive showing and we will look for more features to be added, though we don't know how they will fit anymore features in.
Filed Under: Featured • Social Networking Apps
Comments (12)